This is my last blog about books for a while—I promise! Below are my top 10 favorite books from 2017. I could probably add 20 more to the list, but I learned from and enjoyed these the most.
1. Living Fellowship
by Dr. Helen Roseveare
I love Dr. Roseveare's books. Her sincerity, love for Christ, and passion make you want to know God as she does. She doesn't put forth a facade and act like she has it all together, instead she displays an honest, humble love for the Lord. This is the best book I've read by her and honestly the best book I read in 2017.
Living Fellowship explains the biblical relationship between God, ourselves, and others. The book tells how true fellowship will involve submission, service, and suffering. Dr. Roseveare doesn't candy-coat the Christian life or even the frustrations that inevitably come, but instead, she gives it to you straight, and always points you to Christ.
Dr. Roseveare draws from Scripture and personal experience as she explains how God desires us to have a true, vibrant relationship with Him. You'll walk away from this book convicted and yearning for a deeper, truer, and fuller walk with God.
2. All the Gallant Men
by Donald Stratton and Ken Gire
This book is incredible, and one of the best books I've ever read. If you enjoyed Unbroken, you'll love All The Gallant Men.
Donald Stratton's eyewitness account of the Pearl Harbor attack is unbelievable.  He writes to where you feel like you're there with him experiencing the same terror, devastation, and heartache. This book shows how blessed we are to have the freedom we so easily take for granted.
3. better Than Before
by Gretchen Rubin
"Habits are the invisible architecture of everyday life. It takes work to make a habit, but once that habit is set, we can harness the energy of habits to build happier, stronger, more productive lives."
Better than Before tells how you can change and make habits. In this book, Gretchen Rubin uses humor, examples, and stories to show how to incorporate positive habits into your everyday life.
Through Rubin's vast research,  you can understand yourself more and why you do the things you do is the key to making a change.
Better than Before is an action book and will challenge to form helpful habits and help you know not to break harmful ones.
4. Dangerous Territory
by Amy Peterson
Dangerous Territory is an honest, transparent memoir. The author brings you along as she teaches in Southeast Asia. You learn of her friendship with a girl who falls totally in love with Jesus. When things don't go as planned, those involved are taken off guard and things quickly turn into disarray.
Peterson never lost her confidence in God's plan, but she had to wrestle with herself which in turn led to a deeper relationship with Christ. This book depicts a wonderful story, and the author was able to depict so that the reader felt the pain, sorrow, and love that the author felt.
Although I  don't totally agree with everything Peterson says,  I loved her desire and pursuit to know Christ more. In America or other western countries, it's easy to forget that pursuing God comes with a cost. Peterson tells of that cost but also reveals the deeper relationship that cost brings.
5. Written Out Of History
by Senator Mike Lee
Mike Lee writes in such a way that he makes history riveting, exciting, and compelling. The portraits that he gives of these lost founders are well written and researched.
Written Out of History was a fascinating, well-written book about some of our unfamiliar founding founders, who contributed immensely to our country. Lee depicts how the US Constitution is a reflection of an organic set of beliefs held by millions—rich and poor, male and female, enslaved and free. Through this book, one can easily see how the concerns held in the 18th Century still resonate today in the 21st Century.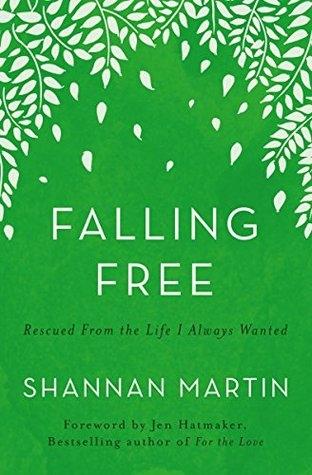 6. Falling Free
by Shannan Martin
In this book, Shannan Martin shares how God called her family to leave their  American Dream ( a life full of comfort and ease) to pursue a life on "the wrong side of the tracks." Through their obedience, they began to experience life like never before—a life that only God could create for them.
Martin shares her family's story and experiences in a beautiful yet convicting way. You'll be challenged to look for different areas in which God may be calling you to step outside of your comfort zones. While reading, you'll laugh and cry, but most of all you'll finish wanting a deeper, more vibrant relationship with Christ.
7. Selected To Live
by Johanna Ruth Dobschiner
Selected to Live is an autobiography of a young Jewish girl who was the only surviving member of her family after the German occupation of Holland. It's a well-written book that will keep you mesmerized and eagerly wanting to see what happens next. It not only tells of a physical survival but also a spiritual one. Each page presents a beautiful picture of God's saving grace and sovereignty.
8. You Will Not Have My Hate
by Antoine Leiris
On November 13, 2015, terrorists opened fire on a crowd at a concert in Paris killing 89 people. In a short yet beautiful memoir, Antoine Leiris remembers the tragic death of his wife and gives a message of hope and resilience that is guaranteed to challenge the reader.
Leiris wrote a Facebook post refusing to hate those that murdered his wife: "So, no, I will not give you the satisfaction of hating you. That is what you want, but to respond to your hate with anger would be to yield to the same ignorance that made you what you are. You want me to be scared, to see my fellow citizens through suspicious eyes, to sacrifice my freedom for security. You have failed. I will not change….and all his life this little boy will defy you by being happy and free."  You Will Not Have My Hate expounds on Leiris' Facebook Post and is sure to give you goosebumps and fill your eyes with tears. You Will Not Have My Hate will give you hope and inspire you to live a life free of anger and hate.
9. You Are Not Special
by David McCullough, Jr.
After giving a high school graduation speech in 2012, David McCullough, Jr. wrote this book to further explain his point on why we aren't special. We live in a culture where everyone is considered special, but in reality, you're not really special if you're doing what everyone else is doing.  McCullough explains that it's ok not to be special, as long as you're being yourself and working to make the world a better place.
With a humorous style, McCullough gives an incredible amount of wisdom and challenges you to go against the status quo.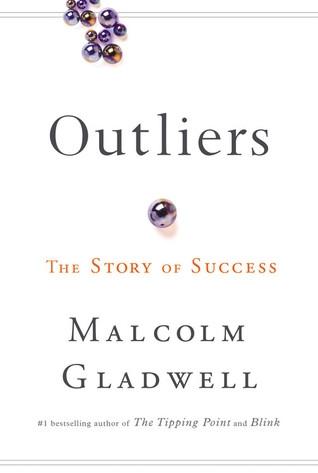 10. Outliers
by Malcolm Gladwell
This is one of those insane books that will leave you wide-eyed with your mouth open. If you've never read a book by Malcolm Gladwell, you should. He is an excellent writer and is sure to blow your mind, and Outliers is no exception. Gladwell uses statistical data to give you a different approach to what you think "the road of success" is. It won't necessarily change your life, but it will change your perception of things and make you question things more thoroughly.
BONUS: There Is No Alternative
by Claire Berlinski
Margaret Thatcher is one of my all-time favorites, so I just had to throw in a book about her. This book by Claire Berlinski is one of the best biographies I've read about MT, and she does an excellent job of portraying Thatcher's character—faults and all.
This isn't your typical biography (especially for one about MT), and the author doesn't display an obvious bias. Instead, she gives even-handed, enjoyable account of Margaret Thatcher's premiership, with an excellent exposition of her stance against socialism.
Through interviews with MT's friends, laid off coal workers, and others, Berlinski reveals why MT was adored, but also why she's still so hated. The book not only keeps your attention, it shows you why Margaret Thatcher matters.